Profil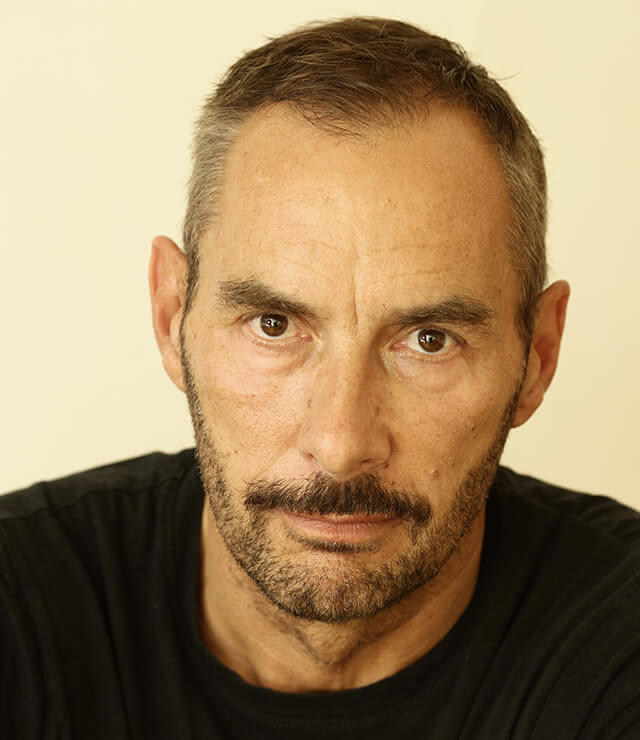 frédéric ruyant
"I'm a designer and an architect, I love a rigorous approach a job well done, transforming the commonplace into something special, inventing reveries, meeting people and flirting with humour".

Frédéric Ruyant has developed ideas, worked on and carried out projects regarding design since 1996. A designer working with editors and galleries such as Ligne Roset, Baccarat, Cinna, Tools galerie, ENO, Toulemonde Bochart, OZZ galerie, Majencia, Sentou, Drugeot manufacture, galerie Minimasterpiece, as well as with institutions like Loréal : Lancôme, Helena Rubinstein, Biotherm - Thuasne, Procter et Gamble, LVMH, la Croix Rouge, Jean Paul Gaultier, Moët et Chandon, Lancaster, Galeries Lafayette, Diesel, Maison Martin Margiela, and companies such as Renault, Suez environnement, Aptar.

He conceived private and public spaces, planning and scenography.

He intervenes in the urban space, works with installations and interventions.

He exhibits his work internationally (Centre Pompidou, MAD, Moma...), and his realizations are part of private and public collections (Fond National d'Art contemporain, musée Vallauris Picasso, le Grand Hornu...).